Episodes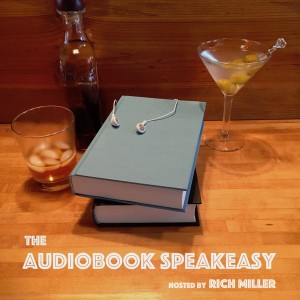 Sunday Jan 27, 2019
Sunday Jan 27, 2019
Tonight I'm joined by narrator Josh Horowitz and author Maximilian Gray to discuss their experience working together to create an audiobook.
Josh and Max knew each other back in high school. When Max finished his novel, Alvin Baylor Lives!, he contacted Josh about narrating the audiobook. We discuss why Max chose to have more of a radio drama feel to the audiobook, how and why Josh approached this book a little differently than he's approached other audiobook narration projects, and how they collaborated during the process. All this over a Wyder's Pear Cider, a Kentucky Mule, and a Gin and Sin!
You can find Josh at http://joshhorowitz.com, and on Twitter at @uclafalcon.
You can find Max at https://maximiliangray.com.
Tonight's Speakeasy chat is brought to you by The Audiobook Reviewer. https://audiobookreviewer.com.