Episodes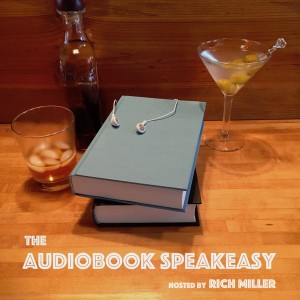 Sunday Sep 02, 2018
Sunday Sep 02, 2018
My guest tonight is award-winning audiobook narrator, game designer, and website designer Andrea Emmes Cenna!
Andrea and I talk about how her successful career as a stage performer and vocalist was cut short by an injury sustained during a stunt show. Andrea describes her journey through songwriting, game design, and, finally, audiobook narration after that life-changing event, and how she came to be a website designer specializing in sites for audiobook narrators. All this and much more over an Aviation and a Smirnoff Ice!
You can find Andrea online at https://www.andreaemmes.com, on Twitter at @aemmes, and on Instagram at @aemmesnarrator. And you can find Andrea's website design work at http://www.andreaemmesdesigns.com.
Please visit our show sponsor, The Audiobook Reviewer, at https://audiobookreviewer.com.